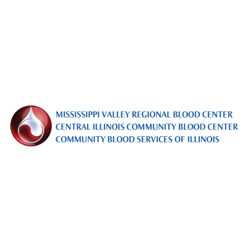 Laboratory / Medical Technologist
Sorry, this job has expired.
Madison, WI
Mississippi Valley Regional Blood Center (MVRBC) is the exclusive provider of blood products and services to our partner hospitals in Illinois, Iowa, Missouri and Wisconsin. The Blood Center is based in Davenport, Iowa, where MVRBC's testing, processing and primary distribution center of blood components. MVRBC is a not-for-profit 501(c)(3) organization.

We have current openings for full time Laboratory / Medical Technologists to join our Blood Banking team. As a Technologist with MVRBC, you will work in our immunohematology reference lab performing specialized testing to serve local hospital clients.

What's in it for you:
• Highly competitive salary, which increases significantly with experience and education.
• Night and weekend shift differentials.
• On call shifts are paid at time and half!
• Comprehensive benefits packages including; Medical, Prescription, HSA, Dental, Vision, Life Insurance, PTO, 401k, EAP and more!

What we offer:
• Competitive wages
• Paid training
• Advancement opportunities
• An excellent benefit package
• Generous paid time off program

This is not an ordinary heath care job. Our work is unique, personal, fulfilling, rewarding and making a difference right here in our communities. We offer an opportunity to be a part of a dedicated team that makes us a recognized leader in the blood center industry.
• Bachelor's degree in chemical, physical, biological, or clinical science highly desired; MT/MLS certification (with ASCP preferred), or MLT.
• SBB a plus.

• Experience in an Immunohematology Reference Lab or hospital transfusion service performing basic and guided complex donor and patient testing, including antibody identification, resolution of compatibility problems and identifying appropriate antigen negative red cells.
• Strong attention to detail.
• Great communication skills.
• Must be a team player.

We are an Equal Opportunity Employer.
15900